McKenna's Market – Cambridge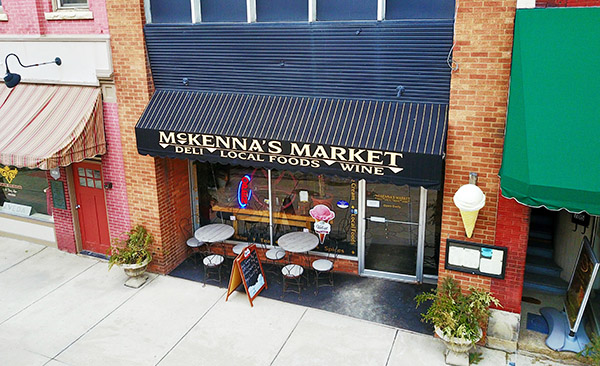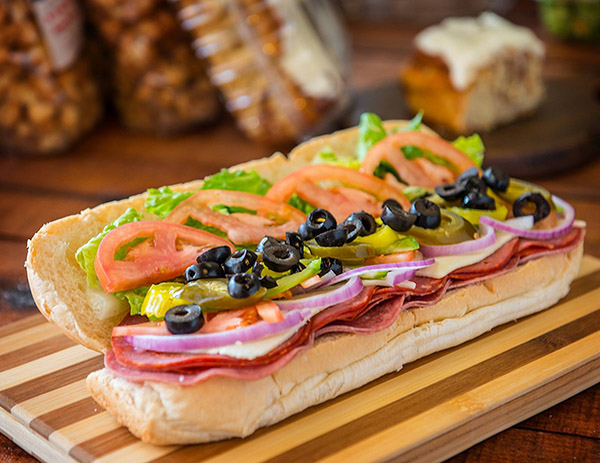 McKenna's Market is your local deli in downtown Cambridge, Ohio. The market is owned and operated by the McKenna family. We have been in the deli and market business for a long time – starting with Unusual Junction in nearby Coshocton County back in the 1970s.
We are proud to have restored a century-old historic building along Cambridge's busy Wheeling Avenue into this hip, urban market that has become 'the place to be for foodie lovers'! We are also known for our fantastic homemade subs and salads. We look forward to seeing you soon.
Over the years the building has had many businesses, including the Roscoe Hardware Store that was an icon in the Village throughout the later part of the 1900s. Today,the 403 N. Whitewoman Street building houses Medbery Marketplace on the main level and apartments on the upper floors.
We carry local foods, gourmet foods, cheeses, wines, and beer. Some of the favorites include:
Local and Amish cheeses and meats
Specialty imported cheeses and meats
Trail bologna
Local artisanal foods
Yummy chocolates
Organic and gluten free foods
A large selection of hot sauces
Your favorite pickles
Unusual soda pops
Delicious homemade spreads and sauces
Old-fashioned candies
Bulk foods, snacks, and nuts
Coffees and teas
Jams and jellies
Craft beers
Local, domestic and imported wines
Tastings and sampling events
Fabulous homemade subs and salads
Party trays for any occasion
Hand-dipped ice cream
Tons of spices, gourmet rubs, and seasonings
And so much more you'll just have to stop in and see for yourself!